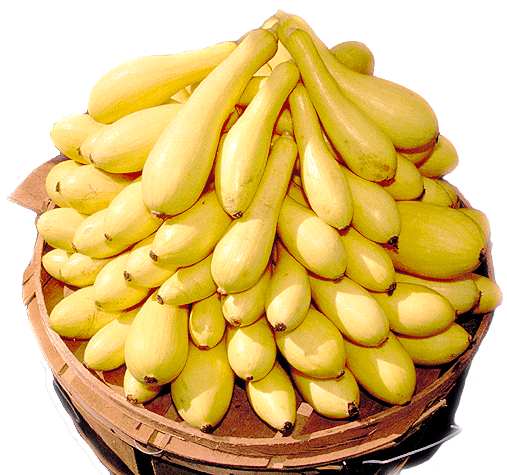 Yellow Crookneck One of the most widely grown squash and available on the market year round as it is grown in some region of the country all year. The squash is curved at the neck, larger at the apex than at the base, moderately warted, with light yellow skin at the early edible stage turning deeper in color in mature stage. The flesh of the squash is a creamy yellow, with a moderately fine to somewhat granular texture, The

squash is harvested at 8 to 10 inches in length and 2 1/2 to 3 inches in diameter. Larger Crooknecks called Giant Yellow Crooknecks reach 20 inches in length and a diameter of 4 1/2 inches.
Yellow Straightneck Similar to Crookneck, but relativity straight, on the market all year.