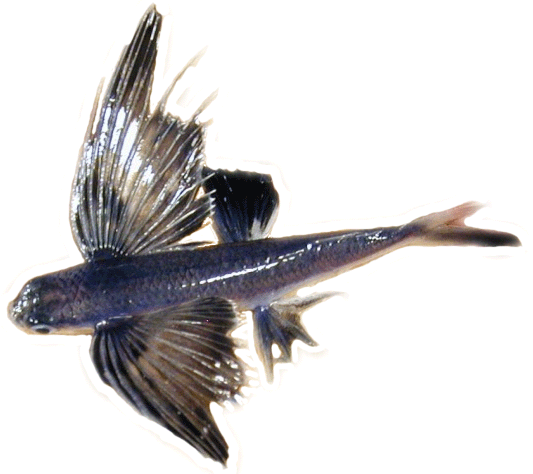 The flying fish that uses its pectoral fins and speed to break the surface of the water and fly up to 300 feet. Plentiful in Tropical Atlantic it can be seen breaking the water in front of boats or fleeing from their natural predator the dolphin.

This fish is considered a delicacy in Japan and the West Indies and a staple in the Barbados where they are plentiful. The small white meat fillets weighing a few ounces each are little soft but pan fries or sautÚs well.

Sold fresh in the Islands and frozen in limited quantity on the mainland.
---