Hoki
Macruronus novaezelandiar
New Zealand Whiting, New Zealand Whiptail, Blue Hake, Blue Grenadier
Hoki has a delicate sweet that resembles haddock after cooking. The flesh is firm, moist and cooks to a white flaky texture. In its raw form it has very soft flesh and requires careful handling.
The Hoki can reach 15 pounds but the average market size is 3 to 4 pounds.
Delicate, white flesh. Suitable for most methods of cooking; the fillet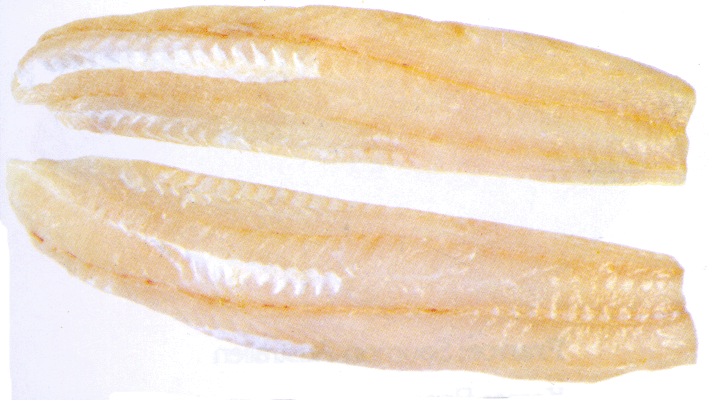 flakes easily and is very succulent. Quality problems can arise if the hoi is not defatted. Once the fat line is removed the fillets become very fragile and must be handled very carefully. If purchased frozen it is advised to cook it within 24 hours as Hoki deteriorates quickly after thawing.
Taken all year round with a number of seasonal fisheries in
different parts of New Zealand and a major winter fishery,
June-September, on spawning fish off the west coast of the South Island. A very large resource, probably capable of yeilding at least 200,000 tons per annum.

Available in a range of product forms including fillets, loins, fish
sticks, smoked fillets and ready meals. It is also excellent as a fillet block for reprocessing into breaded sticks or portions.

| | | | |
| --- | --- | --- | --- |
| | Market forms | Weight in Lbs. | Preparation |
| Hoki | Whole, fillets, frozen, fresh, steaks, smoked | 3-4 | Broil, bake, boil, steam, smoked, chowder |
---