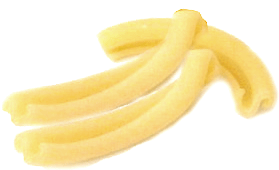 Casarecci / cesariccia / c

asarecce

short lengths, rolled up from both sides like a tiny version of an ancient scroll and

shaped like a very narrow twisted

and

rolled tubes

of Italian pasta.

If it is turned on end it looks like an "S" and is typically made into lengths of 5 cm.

Served with meat sauces

and can be baked in a casserole

.

---
FoodUniversity • FoodCollege • PorkCollege • ProduceCollege • SeafoodCollege • PoultryCollege • DairyCollege • WildGameCollege