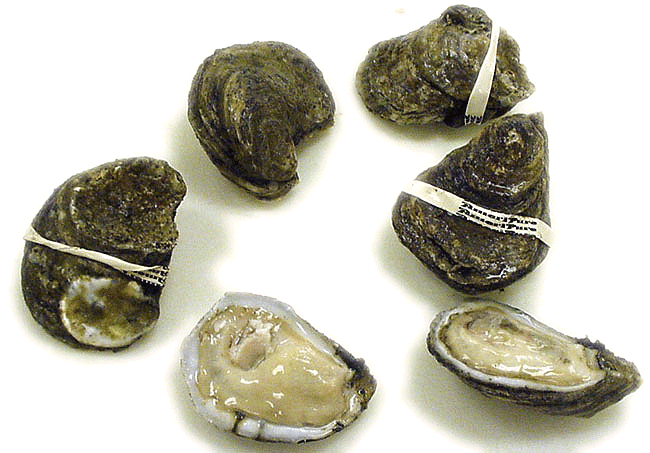 Most prized of the mollusk family, their taste depends less on the species and more on where they are grown.

In Europe, two main types exist: the round flat, considered the higher quality, such as the Belon, Gravette d'Arcachon and Bouzique from France, and 'the Colchester and the Whitstable from England.
The second type is the Portuguese oyster originally from the Pacific. It is longer than the common oyster. The lower shell is deeper, forming a cup for 'the oyster. This is a less expensive oyster from the cold European waters, which is accessible year round and considered best when cooking is necessary.
In the United States we have placed great value on the regional oysters. Virginia, Apalachicola, Blue Point, Cape Cod, and Indian River for example. In the Gulf of Mexico and Chesapeake Bay, oysters are still harvested in great quantities.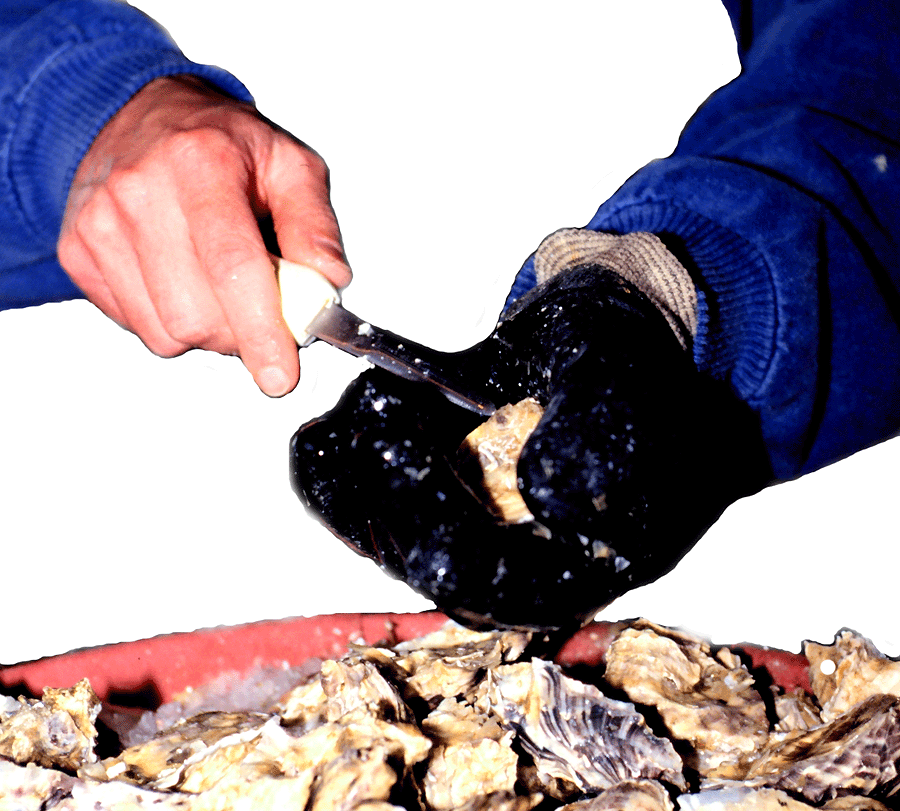 Native northwest oysters are becoming more popular as the warm southern waters are closed more and more often due to high bacteria counts. The Pacific and Japanese and the Tiny Olympia are of the most popular.
More and more in Europe and the United States, farming of oysters is becoming both economical and popular as it often produces a more consistent and cleaner oyster. The cleaner taste and appearance makes these oysters easy to market.

The old superstition that oysters can be eaten only in months with an "R" has been proven to be a complete myth. This belief came from the fact that certain oysters spawn during the summer months and it was believed that they were not suitable for eating during The spawning season. Oysters of first class quality are available the year round.

Nutritional Value: 3.5 oz./100grams
68 calories, 8 grams protein, 2 grams carbohydrates, 2 grams fat