Kingklip Genypterus spp. Cusk Eel (Europe), Kingu (Japan), Ling (New Zealand)

Kingklip are found at depths ranging from 125 to 1500 feet in the Atlantic and Indo-Pacific Oceans. The Kingklip has a mild, sweet flavor with firm and dense flesh resembling monkfish, but softer and with large loose flakes. Kingklip has long been the traditional ingredient in caldilo congrio a spicy, Chilean-style bouillabaisse.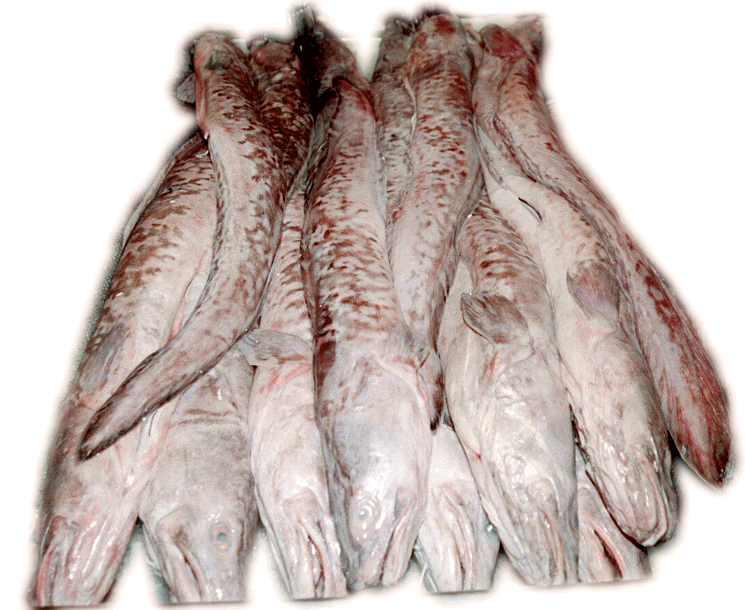 The size of the of the kingklip which has a head like a fish and a body that resembles an eel can be as much as 6 feet in length and weigh 50 pounds. The average market size is about 10 pounds.
Golden red and black Kingklip are marketed internationally, but in the United States the Golden and Red are considered to be of the best quality .
| | | | |
| --- | --- | --- | --- |
| | Market Form | Weight Lbs. | Cooking Method |
| Kingklip | Fresh, fillets, frozen | 6-50 | Smoke, poach, bake, steam, stew, grilling |
If purchasing Red or Golden Kingklip from other that a reputable supplier look for darker fillets with yellow spots. This is the tip off that you've been given black in instead.
---