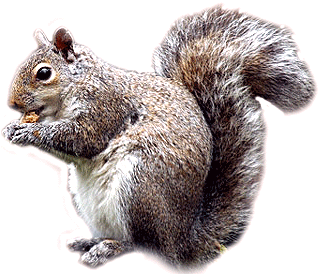 Squirrel meat is mild and light colored with more of a fine texture. Young squirrel is very good fried while old squirrel must be stewed or braised as they are tough.
Gray Squirrels dress out at 3/4 pound and are about a portion
Fox Squirrels dress out at a pound.
Of course the most famous dish for squirrel is Brunswick Stew.


[FoodCollege] [PorkCollege] [FoodUniversity] [ProduceCollege] [SeafoodCollege] [PoultryCollege] [DairyCollege] [PantryIngredients]